Halloween Party for Dogs: A How-To Guide for a Bark-tastic Event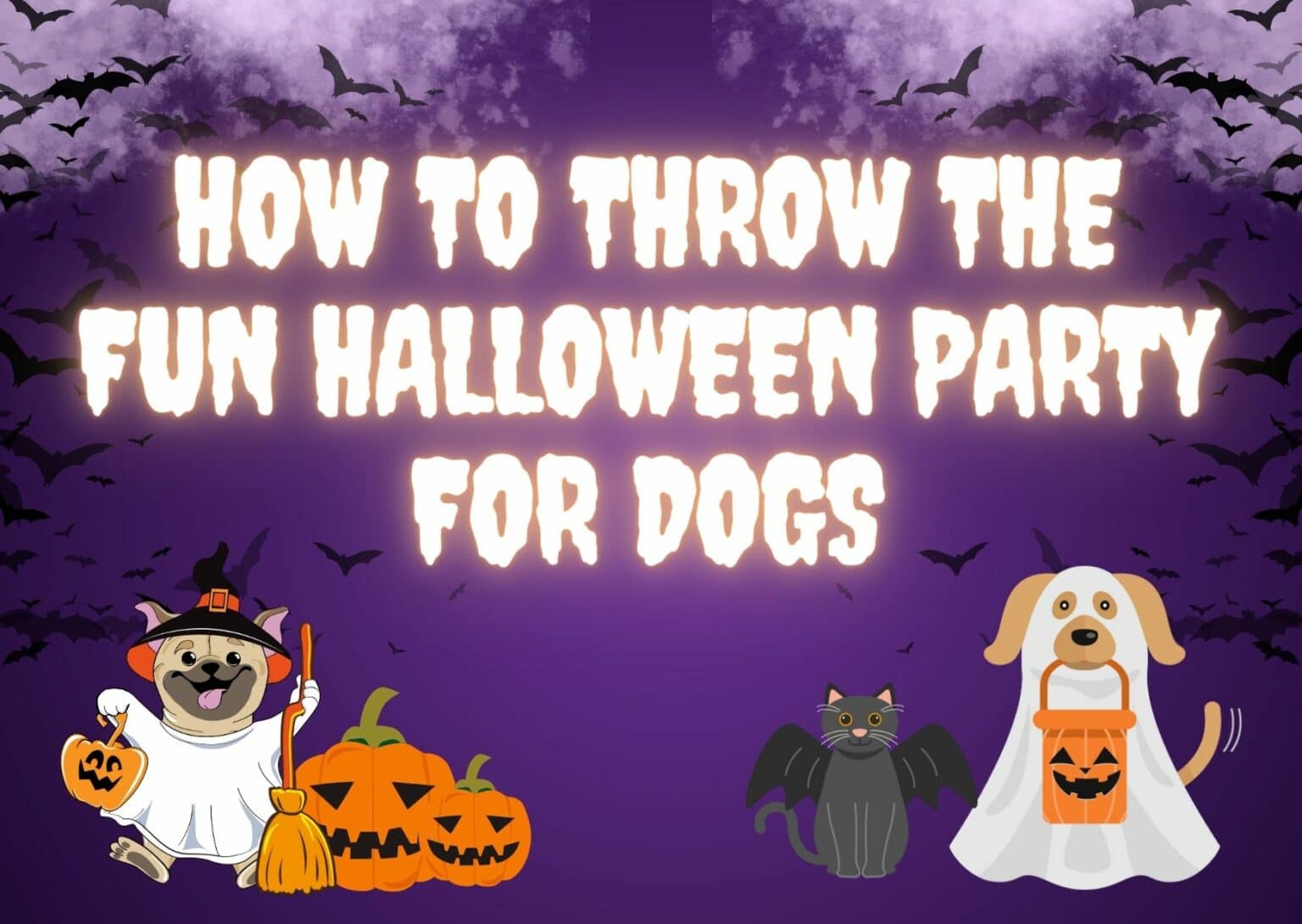 Want to make this Halloween unforgettable for your dogs? This how-to guide will help you throw a pawsome party that will have tails wagging all night long. Get ready for a howling good time!
Introduction
As Halloween approaches, there's no reason our furry friends should miss out on the spooky fun! Halloween parties for dogs have become wildly popular in recent years. Pet parents have gotten creative with events ranging from simple gatherings in the backyard to full-blown costume contests and trick-or-treating for dogs. This article will provide tips and ideas for hosting your own Halloween party for dogs. From decorations and costumes to dog-friendly treats and activities, we'll cover everything you need to plan a "paw-some" Halloween celebration. Get ready to have some fang-tastic fun with your pooch!
Pick a Date and Time Halloween Party for Dogs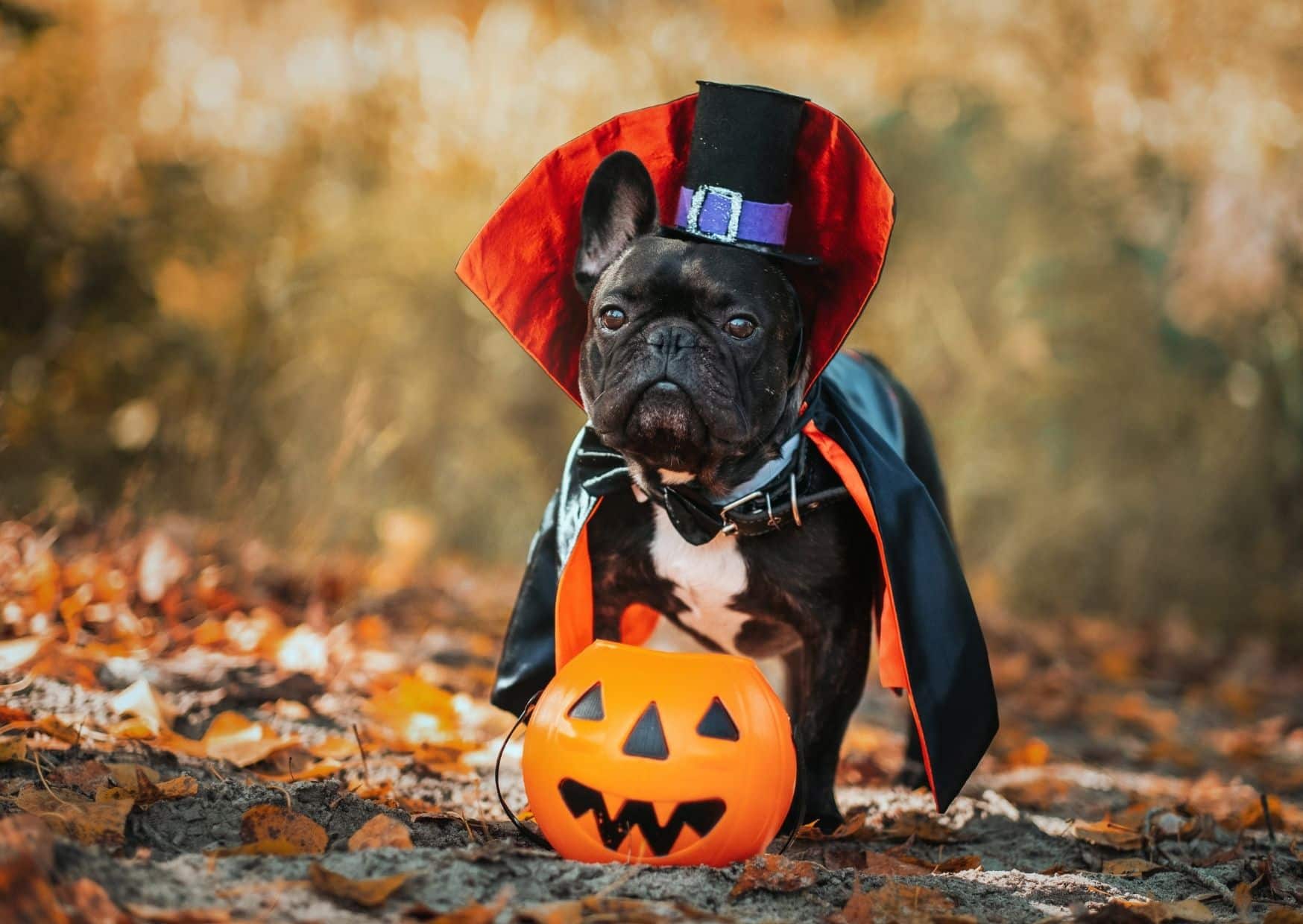 When planning your dog Halloween party, you'll want to pick a date and time that works well for both you and your furry guests. We recommend hosting a party 1-2 weeks before actual Halloween. This gives your pooch a chance to enjoy some spooky celebrations before the big night arrives.
You also want to choose a convenient time of day based on most dogs' sleep schedules. Late afternoon tends to be ideal for a dog Halloween party. This avoids very early mornings or late nights when some dogs may normally be asleep. A late afternoon party also leaves time for feeding meals before the festivities start.
Some considerations when picking the date and time for the party:
Schedule it on a weekend day so more pet parents can attend with their dogs

Avoid dates with other local events or holidays that could conflict

Have the party early enough so dogs don't get overtired but late enough that they've eaten dinner

Check the weather forecast and have a backup indoor option if needed
With the right date and time, you'll be on your way to hosting a fun and well-attended dog Halloween party! Just be sure to give guests enough advance notice so they can mark their calendars.
Find the Perfect Location for Your Dog Halloween Bash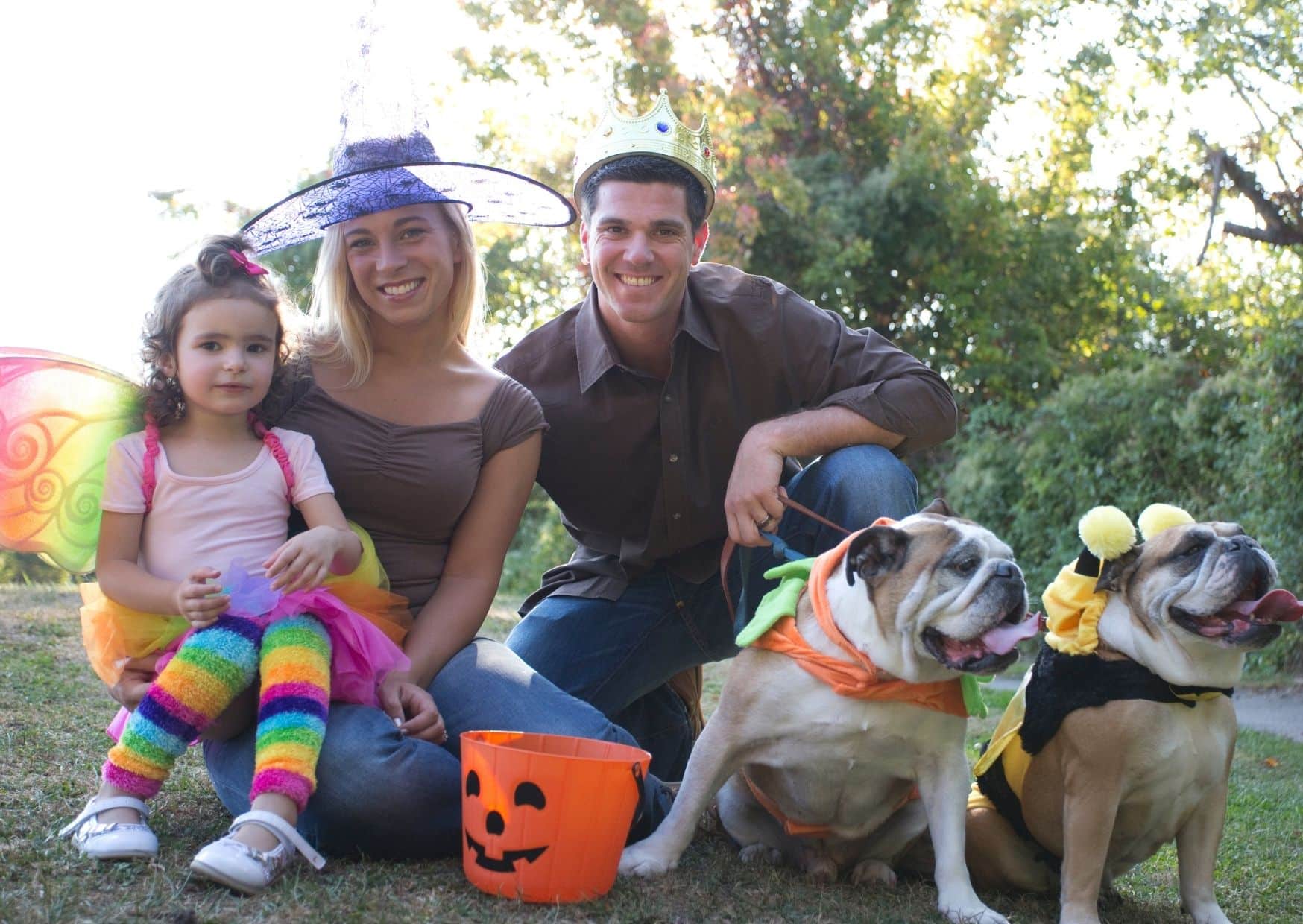 One key consideration when planning how to throw a dog Halloween party is finding a suitable party space. You'll need to decide whether to host your event inside or outside.
If hosting indoors, prepare your home for an influx of canine guests. Dog-proof your space by removing fragile items and blocking off certain rooms. Also, pick an area that's easy to clean post-party.
For an outdoor dog Halloween party, scout local parks or open spaces that allow dogs. Look for sites with enough room to set up games, tents if needed, and parking. Check if permits or reservations are required.
Some tips for evaluating party space options:
Size – Make sure the space can comfortably fit all your dog guests, ideally with room to roam.

Enclosed area – For safety, pick a location that's fenced or gated. This prevents dogs from straying.

Shade & shelter – Important if hosting outside to keep dogs cool and offer refuge from weather.

Ground surface – Grass or dirt is ideal. Avoid concrete or asphalt for extended periods.

Parking – Look for spaces with parking lots or street parking spaces nearby.
Visiting potential party spots in advance is highly recommended when planning your ideal dog Halloween bash. This way you can ensure the space meets both human and canine needs for a fun and safe event!
Decorate for a Spooktacular Dog Halloween Party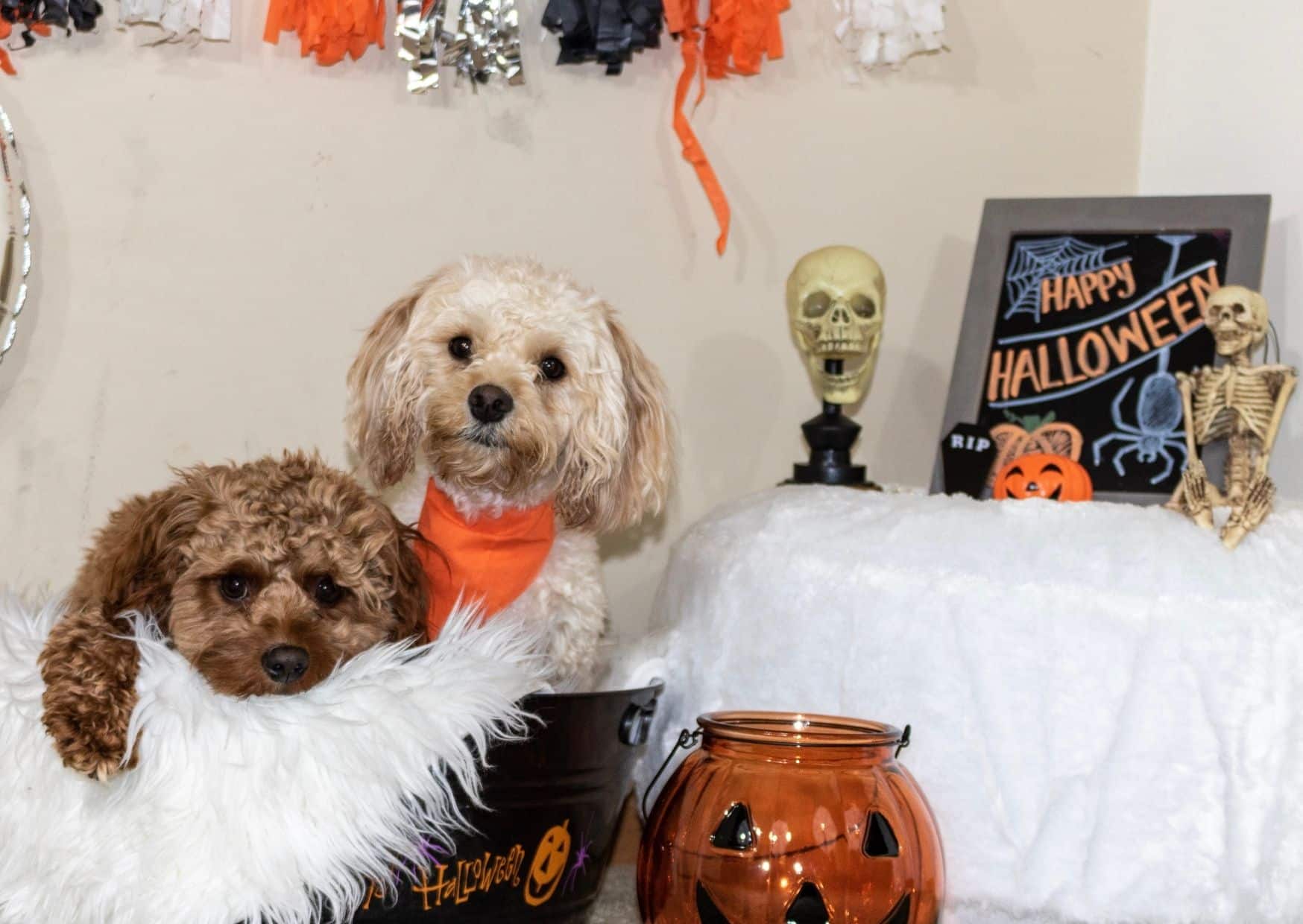 An important part of the party is setting the scene with fun, festive decor. When brainstorming dog Halloween party ideas, think about dog-safe, Halloween-themed decor to create a spooky vibe.
Some options for decorating your dog's Halloween party include:
Banners or signs with Halloween graphics

Balloons in orange, black, purple, and green

Fake cobwebs, spiders, and bats suspended around the area

Pumpkins, gourds, hay bales, and corn stalks for an autumn ambiance
Get creative with DIY decorations made especially for your pet guests. These could include:
Dog Treats:

Bake peanut butter or pumpkin dog treats in fun Halloween shapes like bats, tombstones, and ghosts. Use cookie cutters to make custom shapes.

Make "mummified" hot dogs or sausages by wrapping them in strips of crescent roll dough. Bake until golden brown.

Mix Greek yogurt with pumpkin puree and freeze in bone-shaped molds for cold pumpkin "pupsicles".

Use apple corers on apples and fill with peanut butter to make edible "caramel apples" for dogs.

Sidewalk/Poster Board Art:

Use dog-safe chalk to draw tombstones, spiders, bats, and other Halloween images on sidewalks or black poster board.

Paint ghost or jack-o-lantern faces on paper bags and place them over durable traffic cones for decorative lamps.

Make paw print art by dipping dogs' paws in pet-safe paint and having them walk on paper or cardboard.

Dog Costumes/Accessories:

Turn a basic black cape into a vampire cloak with red fabric paint or iron-on appliques.

Make a pirate hat by curling the brim of a black felt hat and gluing or stitching on a skull and crossbones emblem.

Use elastic and black tulle to create a tutu skirt for your pooch to wear over basic costume pieces.
Just be sure any decor you use is dog-safe – nothing sharp, toxic, or easy to swallow. Focus decor near dog level so they can take it all in. With the right Halloween-themed embellishments, your party venue will offer tons of festive flair!
Plan Fun Activities and Games for the Dogs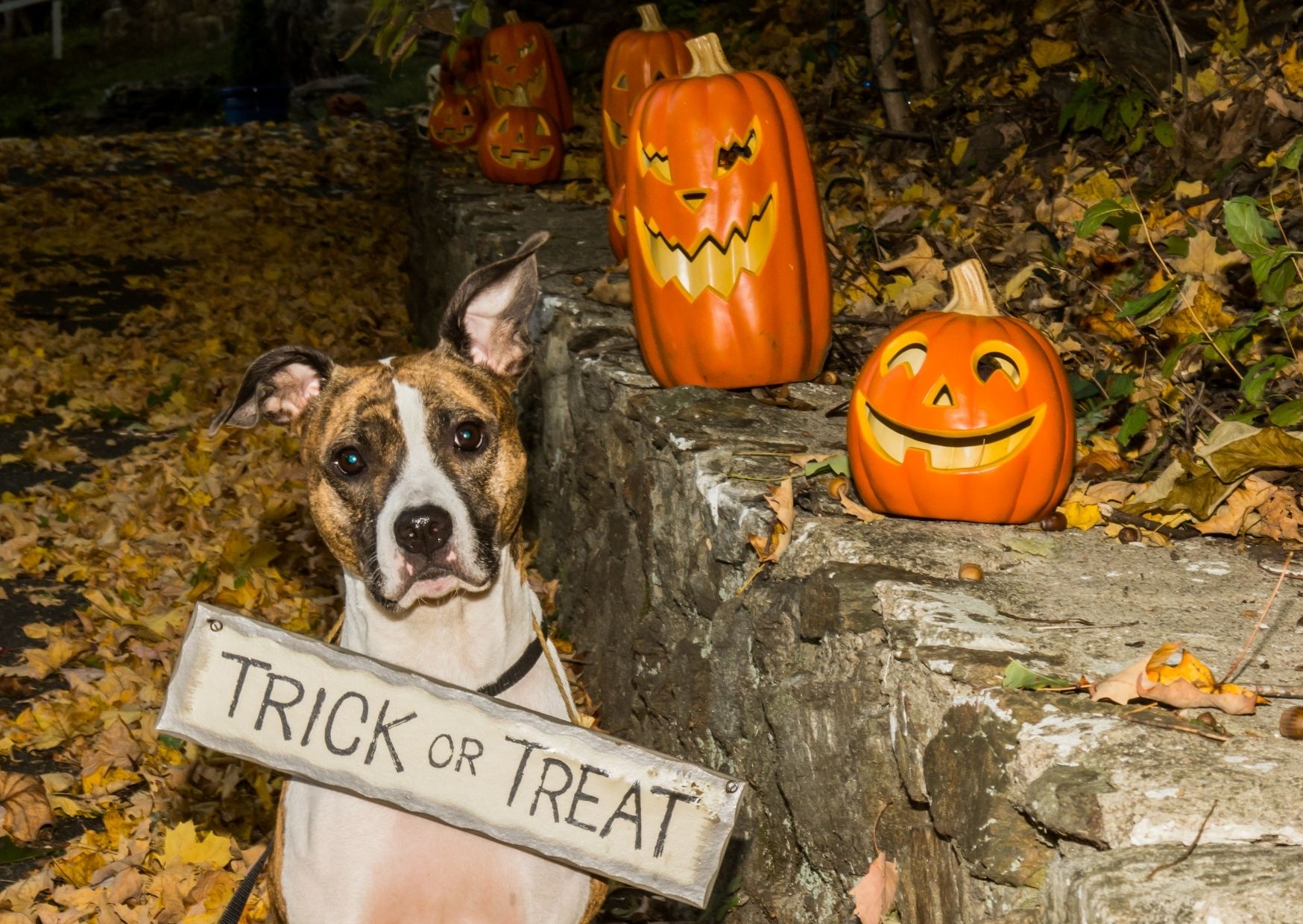 Once you have set the spooky atmosphere, it's time to plan some fun activities and games for your furry guests. Some ideas about party games include:
Bobbing for Hot Dogs – Fill several buckets or tubs with water and add some floating hot dog pieces. Let each dog take turns bobbing for treats just like bobbing for apples! Supervise closely to prevent excessive water drinking.
Costume Contest – Have pet parents dress up their dogs in Halloween costumes and parade them around to show off their spooky style. Offer fun prizes for categories like scariest costume, most original, funniest, best duo costume, etc.
Dog Trick Show – Set up a mini agility course or do simple trick prompts like shake, spin, and play dead. Give dogs treats for successfully completed tricks. Award special prizes for exceptional performances.
Halloween Agility Course – Set up tunnels, weave posts jumps, and other equipment into a Halloween-themed obstacle course. Decorate with fake spiders, ghosts, jack-o-lanterns, etc. Time dogs as they run through it.
Treat Treasure Hunt – Hide stashes of treats all around the party space. Provide dog parents a list of clues to find each stash. Make it a fun hunt!
Pinata – Hang a pinata filled with dog treats and toys. Take turns having blindfolded dogs try to break it open. Pick up and rehang it if needed until it bursts. Supervise to prevent the consumption of paper debris.
Doggy Musical Chairs – Arrange squeaky toys in a circle and play music. When the music stops, dogs rush to grab a toy. Remove one toy each round until the winner remains.
Hide and Seek – Have dog parents hide behind tombstones or other decor while another holds their pup. Then release the dog to find the owner in a Halloween version of hide-and-seek.
Pumpkin Ring Toss – Set up mini pumpkins on stakes or cones and have dogs try to ring or knock them over. You can adjust distance based on dog size.
Halloween Limbo – Hold a broom horizontally and have dogs go under it arching backwards. Lower it each round until a winner emerges.
Trick or Treat Trail – Set out pumpkins with treat bags along a path. Let dogs stop at each one to collect goodies.
Dig for Bones – Bury some dog bones or chews in buckets of shredded paper, hay or sand. Let dogs dig for the hidden treats.
Halloween Bean Bag Toss – Toss bean bags decorated like jack-o-lanterns into holes cut out of cardboard boxes. Award points for bags that land in holes.
Witch Hat Frisbee Toss – Toss frisbees through witch hat cut outs for dogs to catch. Move back each round to add challenge.
Scarecrow Tug of War – Have two dogs play tug of war using a toy stuffed scarecrow. See which pup ends up with the scarecrow.
Spider Web Obstacle – Stretch criss-crossing streamers for dogs to navigate through without getting caught in the web.
Get creative and use Halloween themes for classic dog games. Offer a mix of active and less strenuous activities so all pets can join in the fun. Prizes, treats, and toys will add extra incentive! Remember to always prioritize the safety and comfort of the dogs during these activities, and have plenty of water and rest areas available for them to take breaks. With these fun activities, your Halloween party for dogs is sure to be a howling success!
Capture the Memories with a Photo Booth for Dogs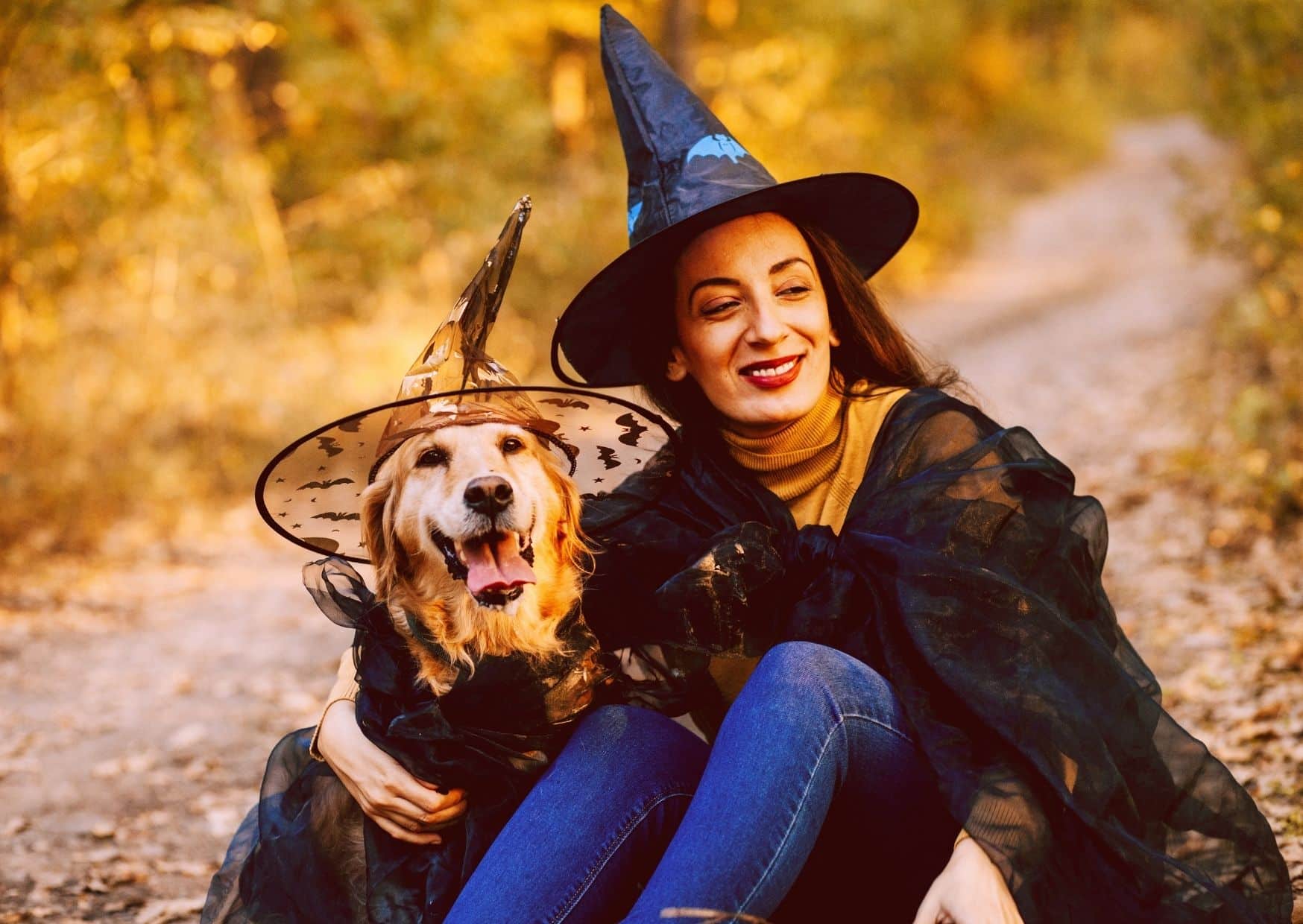 Set Up the Photo Booth Area
A photo booth for dogs is a paw-some addition to any Halloween party. Set up a designated area with props and decorations that match the Halloween theme. You can include spooky backdrops, props like hats and glasses, and even a sign that says "Pawsome Photo Booth."
Encourage Guests to Use the Photo Booth
Encourage guests to bring their dogs over to the photo booth and snap some adorable pictures. Make sure to have treats on hand to reward the dogs for their cooperation.
Capture the Photos
You can either hire a professional photographer or set up a camera on a tripod with a remote shutter. This will allow you to get great shots of the dogs in costume.
Share and Enjoy the Memories
After the party, you can share the photo booth photos on social media or create a photo album to remember the fun-filled event. A photo booth for dogs is a guaranteed way to create lasting memories and make your Halloween party truly bark-tactic.
Plan Tasty Treats for Your Howling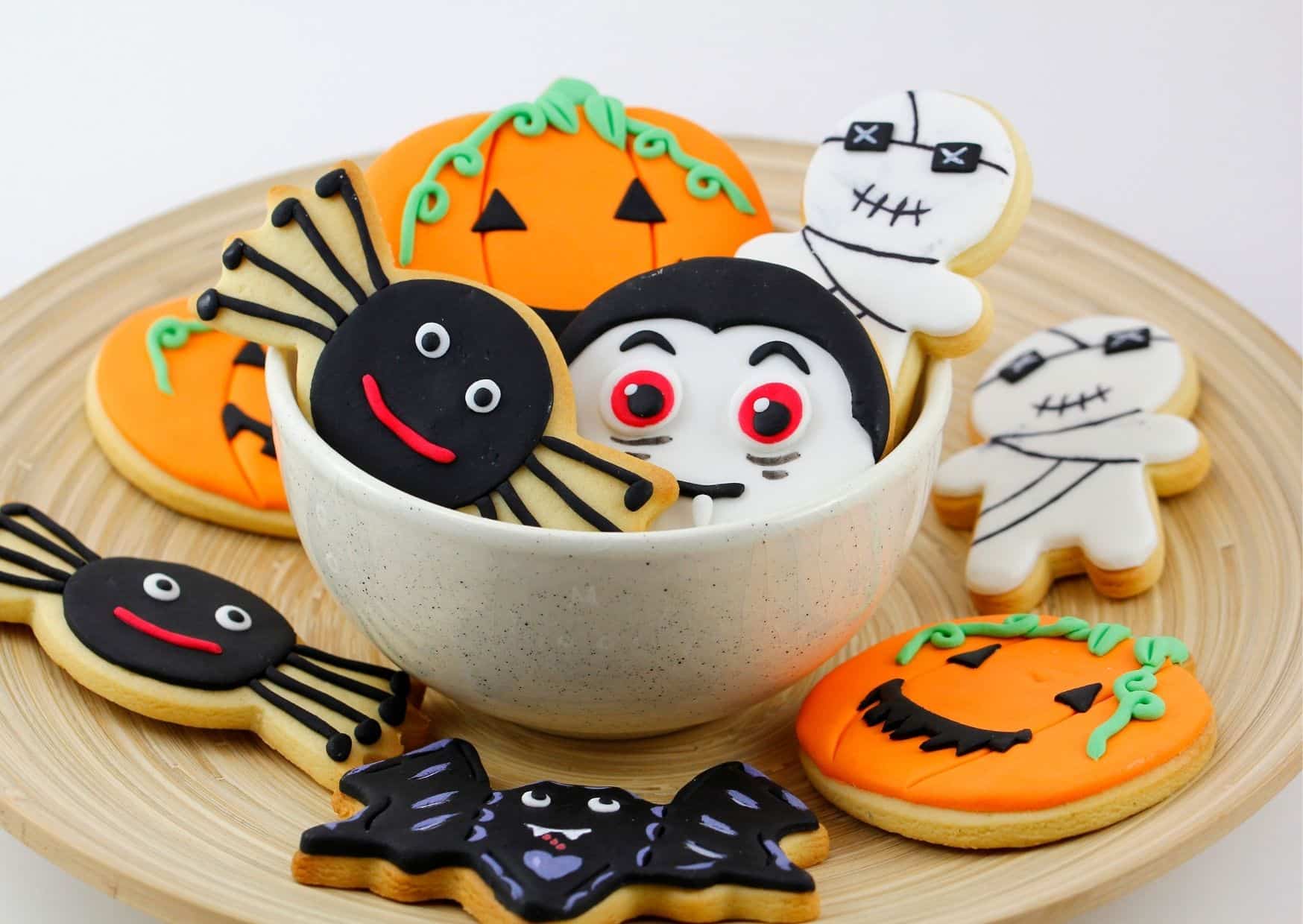 What's a Halloween party without some ghoulishly good food and drinks? When planning Halloween parties for dogs, offering some spooky snacks and beverages will really excite your dog guests.
Look for festive dog treats and cookies in fun Halloween shapes like bats, ghosts and jack-o-lanterns. You can also make homemade goodies using dog-safe ingredients like pumpkin, peanut butter, bananas or sweet potatoes.
To quench their thirst, serve up some refreshing pumpkin-flavored dog ice cream. This autumnal frozen treat will be a hit on a hot Halloween day.
And of course, hydration is key! Make sure to have plenty of water bowls stationed around the party space. Consider adding some dog-friendly punch to get the festivities flowing.
Some other food ideas to consider for your Halloween party for dogs:
Halloween-themed dog cakes or cupcakes

Candy apples…but with carrots!

Spooky sprinkles, graham cracker crumbs or other toppings for treats

Chicken, beef or turkey skewers for some protein

Themed treats like "mum mified" hot dogs
With special snacks made just for them, your costumed canines will be in food heaven. Just remember to avoid any dangers like chocolate, grapes, onions, macadamia nuts or excess salt. Offering dog-friendly versions of classic Halloween candy and flavors will have pups of all ages begging for more! Make it a truly howling Halloween bash and let them eat, drink and be scary!
Get Guests Excited with Festive Invitations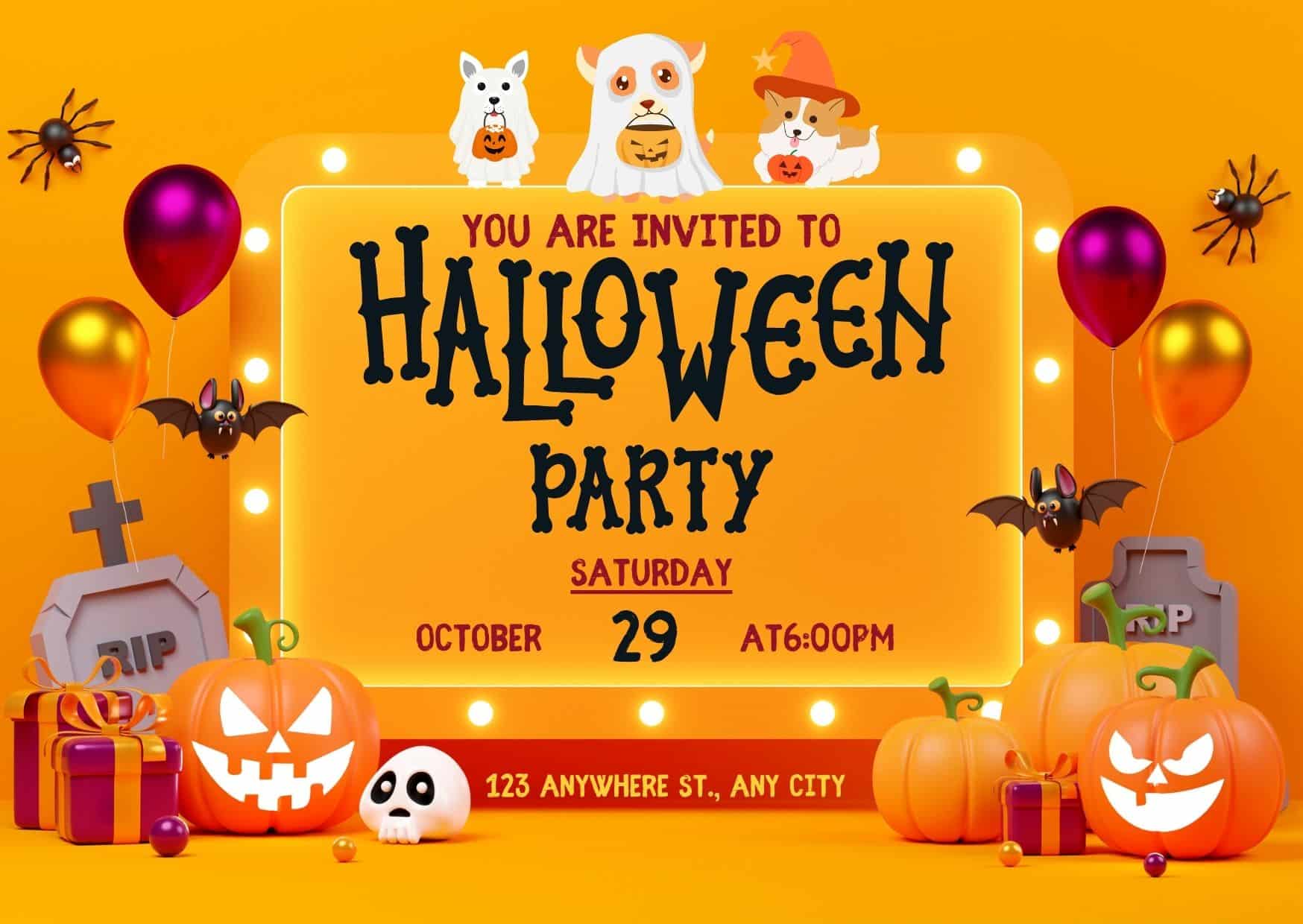 Now that you know how to throw a dog Halloween party, it's time to get guests on board! Send out paw-some invitations to build excitement and spread the word.
For a dog Halloween party, Evites or paper invites work equally well. Include festive Halloween graphics and colors to set the mood. Don't forget key details like the date, time, location, and your contact info.
Give pet parents an enticing preview of what your party entails. List fun activities like costume contest, Halloween games, and photo booths. Mention tasty treats and beverages on the menu.
Get creative with punchy wording:
"Don't be rude, please leave food and drink for all the dudes!"
"Costumes required for this tail-wagging Halloween hoopla!"
"Our barking bash will be a real treat, we'll have snacks so delicious they can't be beaten!"
Mail invitations 2-3 weeks in advance and follow up with reminder texts or emails. Make a guest list ahead of time and encourage invitees to RSVP. Get those pet parents revved up for the best dog Halloween party in town! Spooky surprises await all four-legged guests on the big day.
Send Pups Home with Delicious Treats and Take-Home Favors
After all the Halloween fun, it's time to wrap up your party for dogs on a high note! Make sure to send home some goodie bag favors so the pup guests have mementos.
Fill goody bags with festive treats and toys to extend the Halloween cheer once the party ends. Some ideas for take-home favors:
Dog cookies or cupcakes in Halloween shapes

Chew toys like rope bones or rubber bats

Plush pumpkins, ghosts or candy corn

Halloween bandanas to remember the occasion

Fetch balls or flying discs for added playtime

Dog shampoo and conditioner samples for after-costume cleanup
Personalize the favors by including a snapshot from the doggie photo booth. Have pumpkin bags or boxes decorated with each pup's name for an extra special touch.
Handing out take-home treats shows appreciation for attendees and gives dogs a lasting souvenir. Make sure to send pups home with a bag full of tail-wagging treasures. They'll dream of the delicious treats and Halloween fun until next year's party rolls around!
Conclusion
Planning the perfect Halloween party for dogs may seem like a lot of steps, but the effort pays off in smiles and wagging tails. Here's a quick recap of the key tips covered:
Pick a date 1-2 weeks before Halloween and a late afternoon timeslot. Check for conflicts!

Scout fun indoor and outdoor venues that are dog-friendly.

Decorate with dog-safe, Halloween-themed embellishments.

Plan engaging games, contests, activities, and photo booths.

Offer special Halloween treats, snacks, and beverages for dogs.

Send creative invites to get guests excited.

Pack goody bags with toys, cookies, and favors to send home.
Follow this guide and you'll throw a barking bash that dogs and owners adore. See those pointy ears perk up when the guests arrive in costume and the fun begins! Make memories that last by hosting a howling Halloween party for dogs. Start planning your paw-some event today!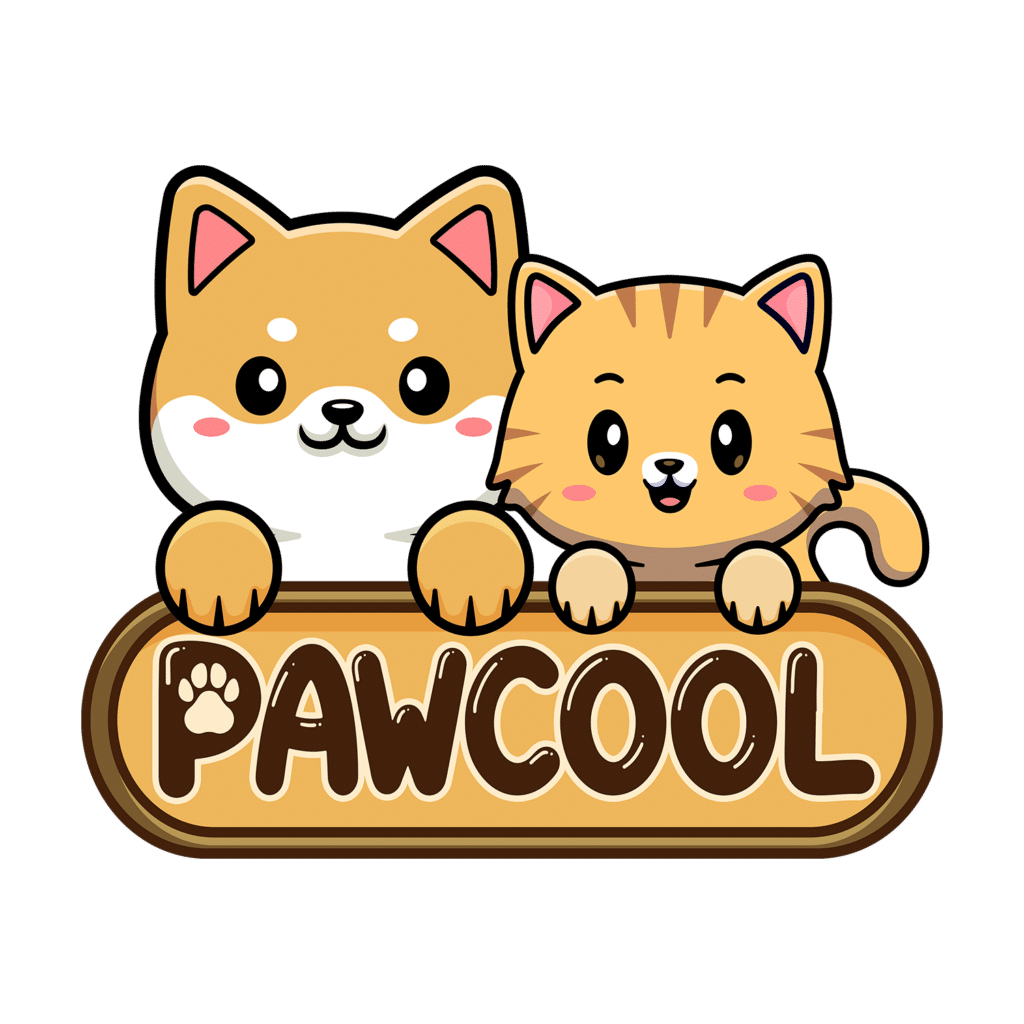 All pet stories & guides you care about